Kailua-Kona is a fun and special town on the Big Island of Hawaii. You can call it the "main" town on this island, but that isn't saying much. It's a relatively small beachy town with most action happening along one street, Alii Drive. If you fly into the Big Island, chances are that you're flying into Kona (the other option is Hilo and it gets much less traffic). The Big Island is just that, BIG, and has tons of varieties and activities spread out all over, but there is also plenty to do in Kona itself! So, you may be asking…what are some unique things to do in Kona?
Best Kona coffee farm tour
If you love coffee even half as much as we do then you have heard the words "Kona Coffee", even if you didn't know exactly what that meant. Well, you are in the land of world-renowned delicious, aromatic, Kona Coffee and this is your opportunity to fill up and stock up. Coffee farm tours are truly a unique thing to do in Kona. Coffee farms specle the island, and most allow tours of some kind. Hala Tree Coffee provides either a free farm tour (with samples of course) or tours to either roast or brew your own batches.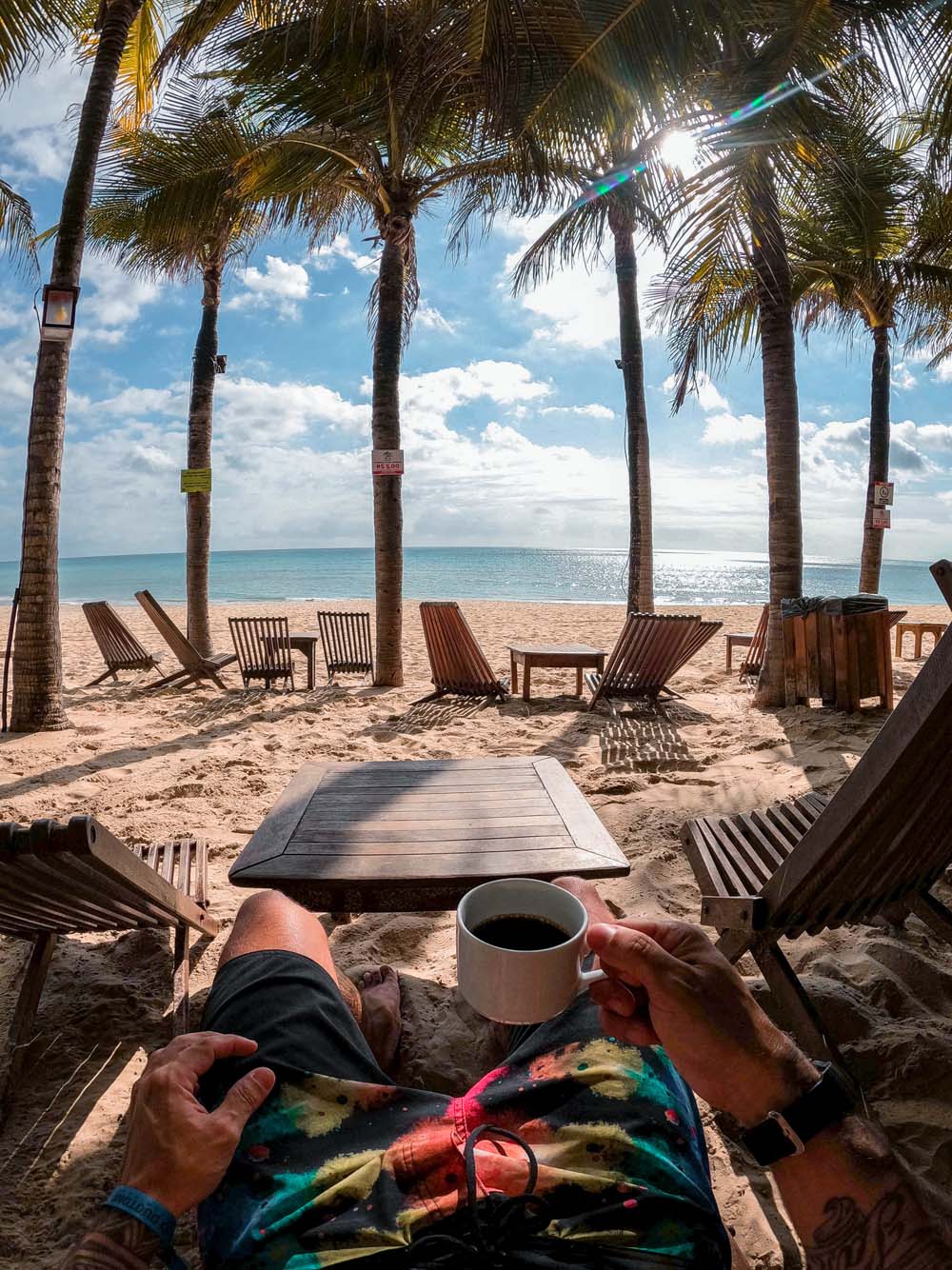 Swim with mantas
Consistently a crowd favorite, if you're only planning on one "splurge" for your time on island, this should be it. Snorkel boats leave from Kona Harbors and take you right off the coast at night where, with the help of some LED lights and your expert guides, you will get up close and personal with these absolutely magnificent creatures. Don't reach out to touch them, but also don't be surprised if they touch you as they swirl under you, attracted by their food source (which is drawn in by the lights). Whether you snorkel or SCUBA, you will be holding onto something to keep you still and steady, so all you have to do is enjoy this underwater alien planet.
Wander Alii Drive
Considered the "strip" of Kona, this road meanders through the most happening part of town with the ocean on one side and shops, restaurants, and more on the other. Although it stretches too long to be walked completely (at least not comfortably) the couple miles where it begins on the North end are the best. You'll walk by beachy alcoves and all the while have a plethora of restaurants nearby to stop into should you need to fuel up.
Body Surf at Magic Sands
Speaking of beaches, Magic Sands is one of the most popular in Kona. It isn't a huge beach and can be more narrow at times when the tide pulls the sand out (hence its nickname). Nevertheless, this is a beautiful little beach with soft sand and killer waves. Currents and waves here can be much stronger than they appear so always practice caution when you're at the beach, but if the surf isn't too wild and you're feeling brave try some no-equipment-needed body surfing by jumping into the quick crash of the steep waves.