Posted by Christelle Graham on Mar 2nd 2022
It's no surprise that environmental changes and weather patterns have a great impact on farming. Extreme weather events have increased in frequency, from droughts to heavy rain, all of which impact the crop yield and quality.
What we have seen in Hawaii (Captain Cook):
Captain Cook has been known to have the perfect amount of rain and sunshine for coffee growing. In the past two years however we have seen many more rainy days followed by months of dry weather. This is not consistent with what we saw when we founded Hala Tree Coffee 10 years ago.
The weather has become less reliable and more unpredictable which has made it hard to manage. One farm may not be able to change it all BUT we believe we all play a role and therefore all need to do our part.
DOING OUR PART
Hala Tree Impact Plan
2022 :
Install solar grid for 1 house, Being on grid helps the state reduce their production.
Plant 5000 new trees. That will increase carbon sequestration
Replace small gas equipment with renewal power when possible
Expand our perennial peanuts by 20 acres. This helps with nitrogen fixing and helps absorb carbon.

What is nitrogen fixing: is the process whereby bacteria in the soil convert atmospheric nitrogen into a form that plants can use.
2023 :
Start modifying our wet mill with renewable energy.
Install solar off grid on one more building.
Replace one truck for an electric truck.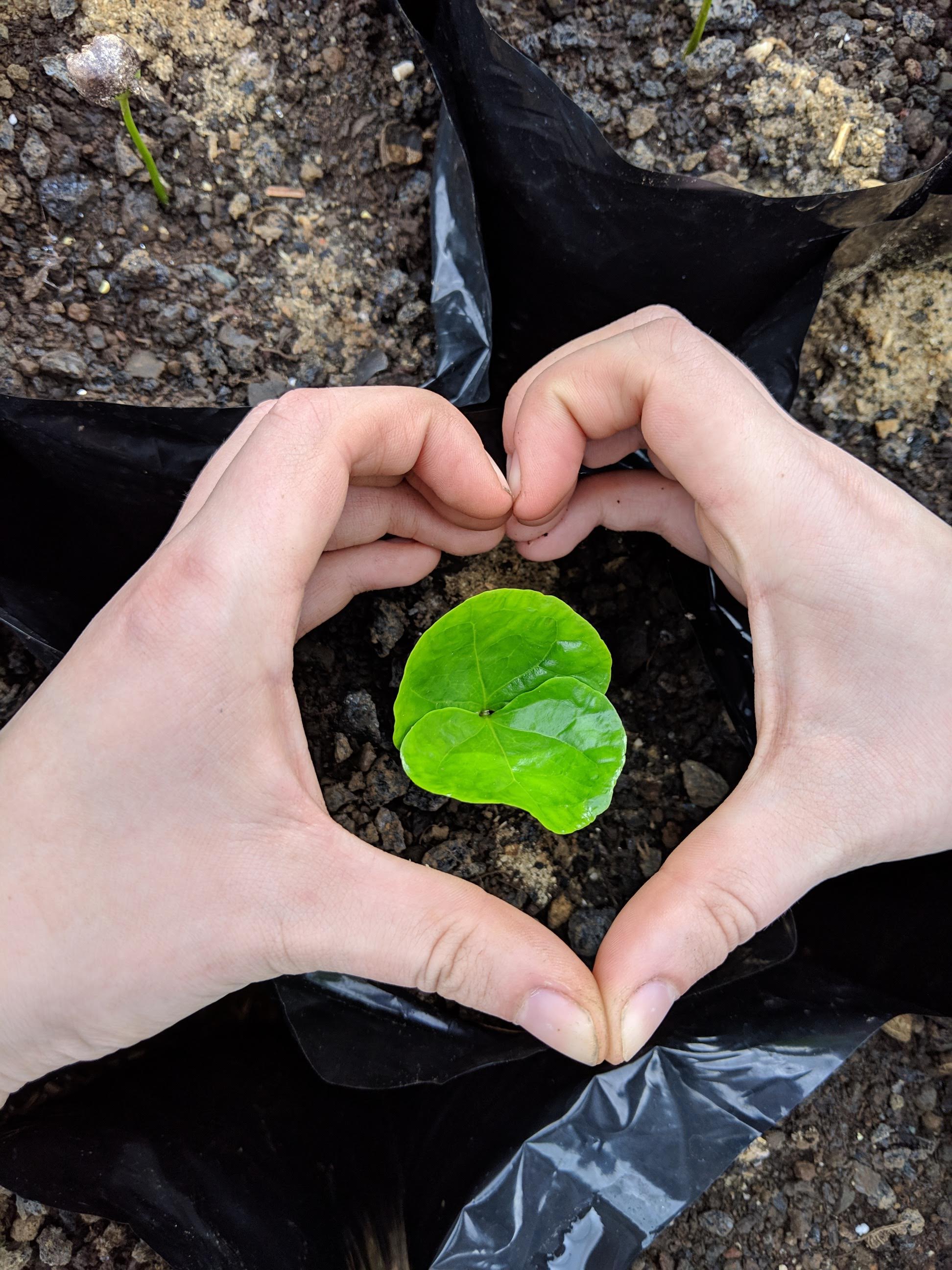 This is a high level explanation of our contribution to fight climate change and stay environmentally responsible. We will continue to update and add more detail as plans continue to move forward. We will make sure to keep you posted on progress and new ideas.
Of course being certified Organic is also contributing to helping the environment, we don't use pesticides and herbicides. Despite all the current challenges (pests, coffee rust, diseases…) we continue to adapt and strive to stay certified organic.