Posted by Hala Tree Coffee on Jan 10th 2023
The answer is an unequivocal, YES! Subscriptions are all the rage. It's a service that delivers coffee directly to your mailbox every month. Coffee is roasted and shipped to customers on a customized schedule. As consumers, you have a lot of choices when it comes to what subscription you decide to go with.
Different Types of Coffee Subscriptions
Generally, coffee subscriptions can be broken down into two categories
Single Roast: customer chooses one coffee and roasts they would like delivered every month. This is great is you know exactly what you like. ( Hala Tree single roast club)
Variety Roasts: you will receive a different roast or variety every month. This is a good option if you want to see the range of flavors that can be found in coffee. (Hala Tree tasting club)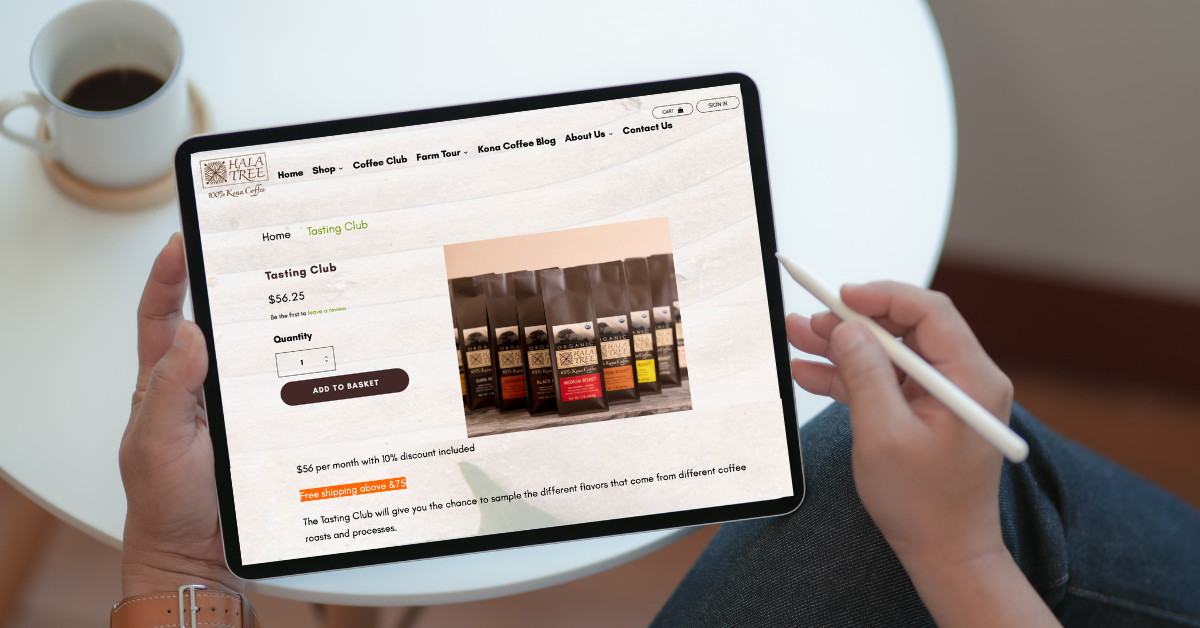 Advantages of a coffee subscription
Coffee drinkers typically know what they like. Coffee subscriptions are a great way to guarantee that freshly roasted coffee is at your doorstep every month. Let's face it's convenient to get your coffee in the mail and not have to think about it. On top of that, you can feel good about your purchase because you're supporting a small roaster and farmer.
What are the benefits
Freshly roasted coffee at your doorstep every month
You never run out of coffee
Depending on the type of subscription you choose you may be able to taste a variety of processes and varietals.
Price freeze: As prices increase your subscription will stay at its original price

Check out our 100% Kona coffee subscription and choose which one you feel best fits you. Mahalo