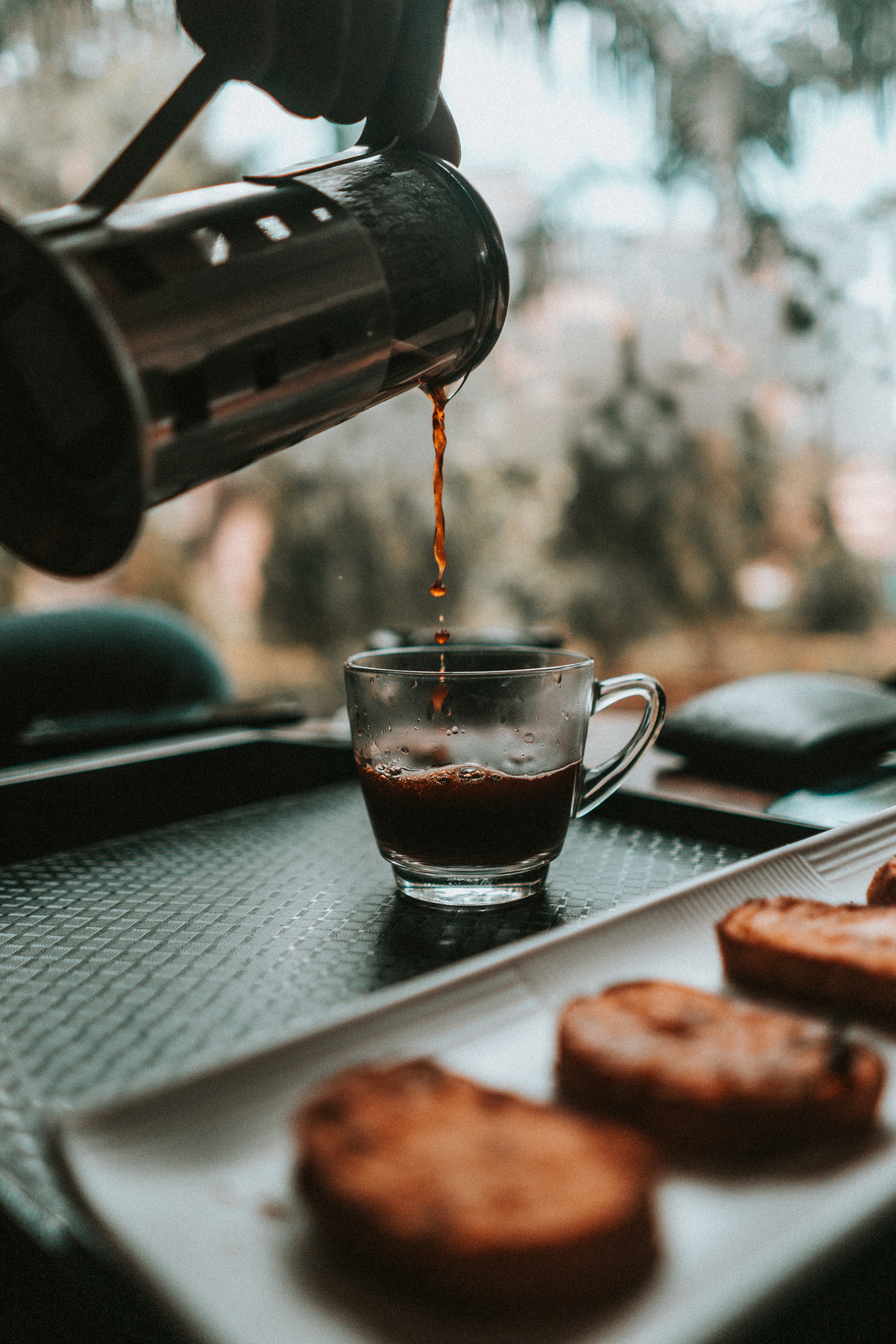 Looking to get more up close and personal with coffee and the growing process? Then you should check out coffee tasting in Kona, Hawaii next time you're on island. Coffee tasting in Kona is truly a unique experience. Coffee farms are scattered throughout the island, and most allow tours of some kind. (Hala Tree Coffee provides either a free farm tour, with samples of course, or tours to either roast or brew your own batches). These farm tours allow you to get up close and personal with the entire coffee process, from the growing stage to the drinking stage. Another option for coffee tasting in Kona, Hawaii is to visit one of the many local coffee shops and suppliers. Try a new spot every day for an extended taste-tour, or find one of the spots that let you try before you buy!
Coffee Tasting in Kona, Hawaii - Farm Tours
Coffee farm tours give you the opportunity to find out exactly why Kona Coffee is world famous while you stock up on your home and gift supply. Hala Tree offers a few different types of tours, each with samples for a great experience coffee tasting in Kona, Hawaii.
Kona Coffee Farm Tours
Book this free one hour tour that leads you through Hala Tree's extensive farm, while you learn about the process of growing, roasting, and brewing Kona coffee. During their personalized and informational farm tour you will learn firsthand how Kona coffee is grown and be able to see coffee blooms or green or red coffee cherries depending on the season. This tour ends our very favorite part–coffee tasting! Book Here.
Book Kona Coffee Roasting Tour
Out of the many processes that take place before coffee ends up poured into your cup, roasting is probably the most elusive. This is because it is a complex process involving a careful application of heat to the raw beans. The heat transforms the makeup of the green coffee including sugars, acids and proteins into different aromas that end up impacting the taste of each coffee batch. The roasting process brings out aromas like malts, nuts, berries, and even chocolate. The roasting process is truly one of the most important steps of the coffee process. Coffee roasting tours in Kona can help you learn and appreciate the many steps and the complexities of this process, and end with samples for your coffee tasting in Kona, Hawaii experience! Book Here.
Book Kona Coffee Brewing Tour
This is our favorite way to experience coffee tasting in Kona, Hawaii. This $20 one hour tour will change how you think about your morning cup of coffee! You will be able to brew your own Kona coffee three ways, learning the flavor complexities of pour-over, french press, and espresso from the resident brew-master. Return home with a whole new appreciation for the coffee growing, roasting, and especially brewing process! Book Here.
Coffee Tasting in Kona, Hawaii - Coffee Shops
No time for a tour? Or just interested in skipping straight to the coffee tasting in Kona, Hawaii (hey, there's no shame in that!) and we have good news! You can still do the best coffee tasting in Kona. Local coffee shops are scattered throughout the island and all serve delicious local Kona coffee. Stop by and spend as much (or as little) time going through the many different brews and flavor profiles. Hala Tree farm has a gift shop that offers a huge array of samples so you can find your favorite and stock up (might as well join the coffee subscription service while you're at it). Even if you don't decide to hop on a tour, the Hala Tree family loves talking about coffee and is always happy to answer any questions about the coffee growing process or the differences between coffee varieties.