If you're as big of a coffee fan as we are, you've probably heard the words "Kona Coffee". Now you have the opportunity to find out exactly why Kona Coffee is world famous, plus have the chance to fill up and stock up.
Coffee farm tours are truly a unique thing to do in Kona. Coffee farms are scattered throughout the island, and most allow tours of some kind. (Hala Tree Coffee provides either a free farm tour, with samples of course, or tours to either roast or brew your own batches. Book Here) These tours allow you to get up close and personal with the entire coffee process, from the growing stage (who knew the beans grew on trees) to (our favorite part) the drinking stage.
Although there's a ton of work that goes into each step of the process, there are 8 main steps:
Pruning
Clipping
Picking
Pulping
Fermentation
Drying
Hulling
Roasting
Sounds like a lot right? You're not wrong. Kona Coffee farm tours take you through this process in a fun and interactive way that lets you see the beans in all phases, teaching you the complexities and nuances of the different flavors you'll sample throughout the tour.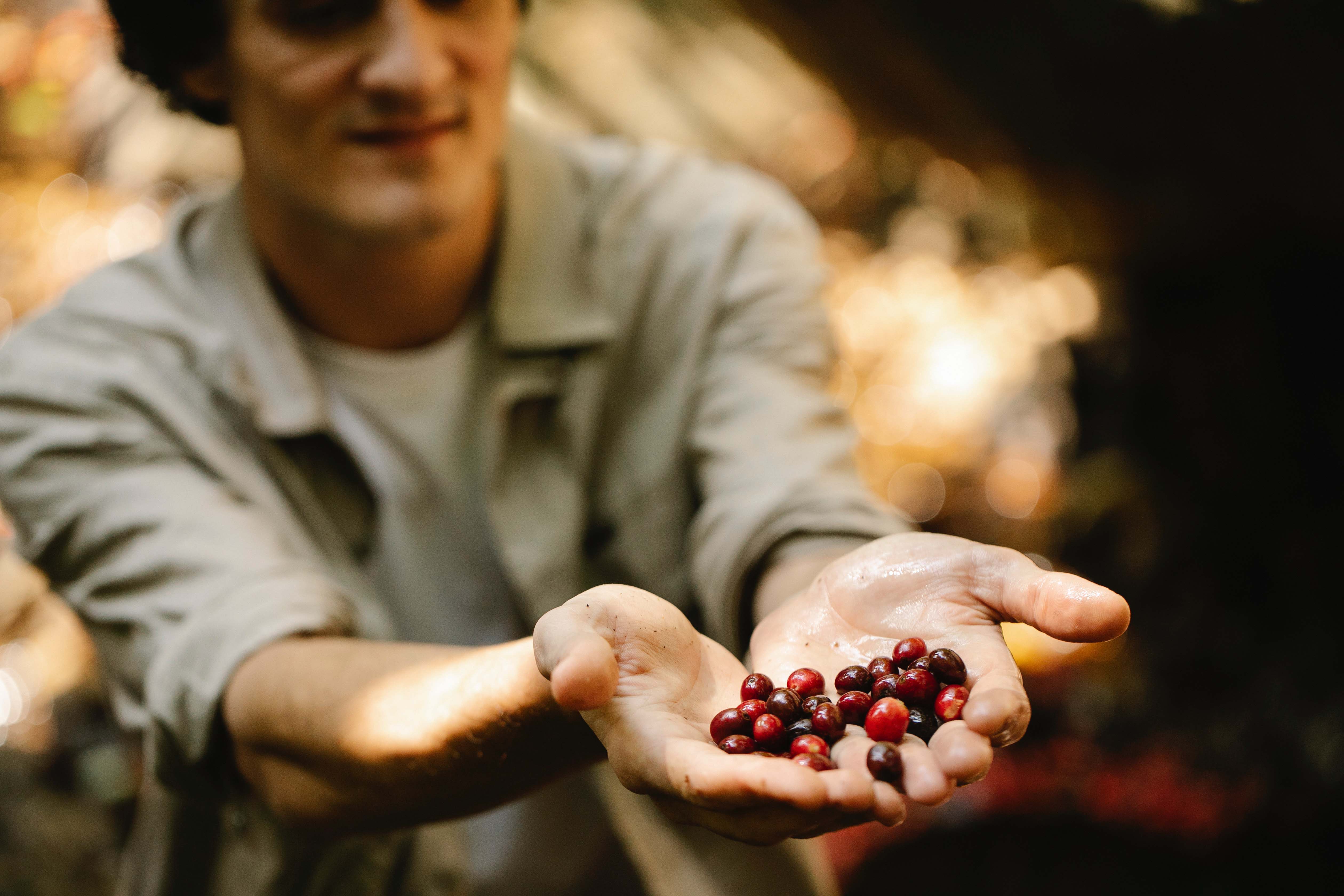 Depending on the season you'll see the coffee berries in their various stages of bloom, green, or red cherries. The best Kona Coffee farm tours will lead you through the beginning stages of processing and show you how coffee is roasted (this is one of our favorite parts, that smell is intoxicating!) At the end of the tour (or maybe throughout) you'll get to sample different types of coffee and if you were really paying attention, get to put your newfound knowledge to the test and practice for when you get back home. Make sure to grab a couple bags before you head out! These make for great gifts. We've learned to always get more than we think we need, in case we go through our own stash a little too quickly.
Book Kona Coffee Farm Tours
Book this free one hour tour that leads you through Hala Tree's extensive farm, while you learn about the process of growing, roasting, and brewing Kona coffee. During their personalized and informational farm tour you will learn firsthand how Kona coffee is grown and be able to see coffee blooms or green or red coffee cherries depending on the season. We end this tour with a sampling of our farm-grown coffees!
Book Kona Coffee Roasting Tour
Book this $50 one hour tour that delves deeper into Hala Tree's process by getting you up close and personal with their roaster! On this tour you'll learn how the roasting process and the coffee beans affect the flavor-profile of your morning brew and be able to do two roasts yourself.
Book Kona Coffee Brewing Tour
Book this $50 one hour tour that will change how you think about your morning cup of coffee! You will be able to brew your own Kona coffee three ways, learning the flavor complexities of pour-over, french press, and espresso from the resident brew-master. Return home with a whole new appreciation for the coffee growing, roasting, and especially brewing process!