If you're longing for an involved hands-on experience, and to familiarize yourself with the coffee growing process, check out one of the many coffee farms scattered around the island. They tend to offer tours (usually free) and most have free samples at their gift shops (who doesn't love free samples?). Plus, they're always excited to share their coffee knowledge with visitors, and you'll be able to return home as a coffee connoisseur. Coffee farm tours are truly a unique thing to do and Hala Tree Coffee offers the best free coffee tour in Kona. Hala Tree Coffee provides one of the best free coffee tours in Kona with either a free farm tour (samples included) or tours to either roast or brew your own batches). These farm tours allow you to get up close and personal with the entire coffee process, from the growing stage (who knew the beans grew on trees) to (our favorite part) the drinking stage! Read below to find out more about the best free coffee tour in Kona.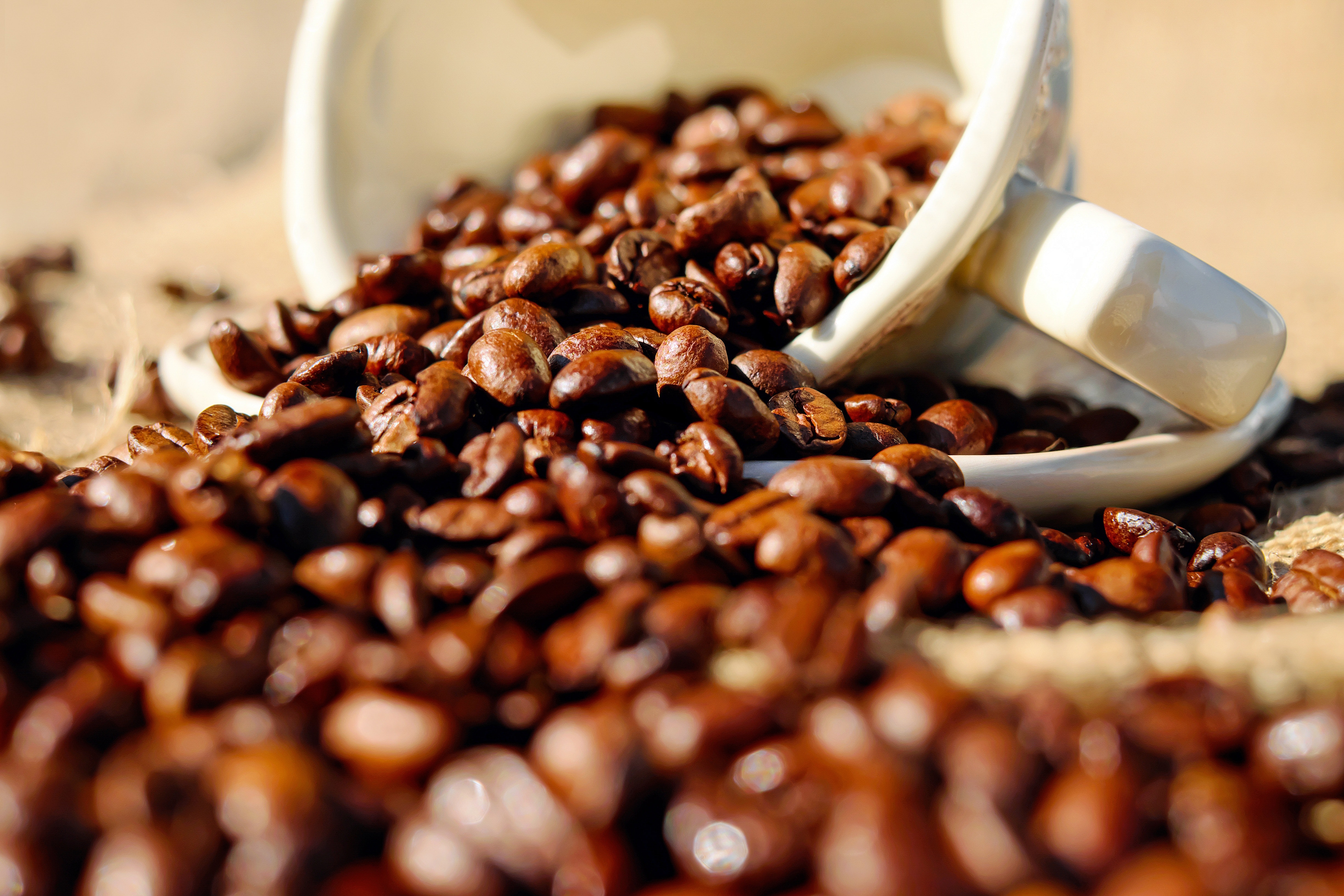 Best Free Coffee Tour in Kona (and nearly free tours too!)
Coffee farm tours give you the opportunity to find out exactly why Kona Coffee is world famous while you stock up on your home and gift supply (we always buy extra for birthdays and holidays). Hala Tree offers a few different types of tours, each with samples. The roasting and brewing tours are $20 a person, but their farm tour is the best free coffee tour in Kona!
Kona Coffee Farm Tour - Book this free one hour tour that leads you through Hala Tree's extensive farm, while you learn about the process of growing, roasting, and brewing Kona coffee. During their personalized and informational farm tour you will learn firsthand how Kona coffee is grown and be able to see coffee blooms or green or red coffee cherries depending on the season. This tour ends with a sampling of their farm-grown coffees making it the best free coffee tour in Kona!
Book Kona Coffee Roasting Tour - Book this $20 one hour tour that delves deeper into Hala Tree's process by getting you up close and personal with their roaster! On this tour you'll learn how the roasting process and the coffee beans affect the flavor-profile of your morning brew and be able to do two roasts yourself.
Book Kona Coffee Brewing Tour - If you've ever put on a pot of coffee or even used a Keurig cup, then congratulations! You can consider yourself a coffee brewer. There are many ways to brew coffee, from the cheapest pour over options (including "drip coffee"), to plungers (including your classic french press), and the very snazzy sounding "percolation" options. But did you know that each different method of brewing yields different results? Coffee brewing tours in Kona provide information demonstrations of different brewing methods to help you better understand how brewing coffee impacts taste and flavor profiles. Brew your own drip, french press, and espresso to taste first-hand the complexities of the brewing process and be able to truly call yourself a brew master!