The Holiday Season are in full swing. Some of you may be ahead of it all and have already gotten your gifts other may still be looking for the best gift for the people in your life. Hala Tree Coffee has put together a small list of season products we have available that will make the perfect gift for moms, dads, grandparents, teachers, co-workers, white elephants, etc.
Top Gifts for Coffee Lovers:
Heritage Kona: $75 FREE SHIPPING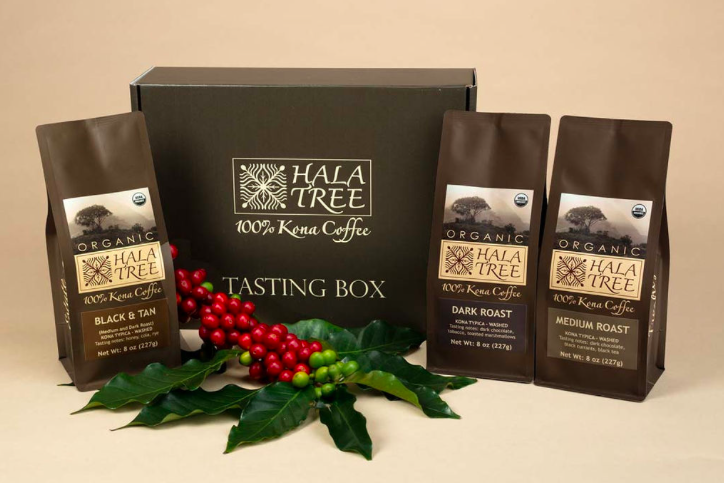 100% Kona Coffee * 3
This coffee flight celebrates 100% Kona coffee in its Original form. With three different roasts to enjoy. It comes with three 8oz bags of coffee all coming from the same varietal but all different roasts. This box will show the range of flavors that can be seen through different roasting methods.
Medium Roast * Dark Roast * Black & Tan
Typica Three Ways: $75 FREE SHIPPING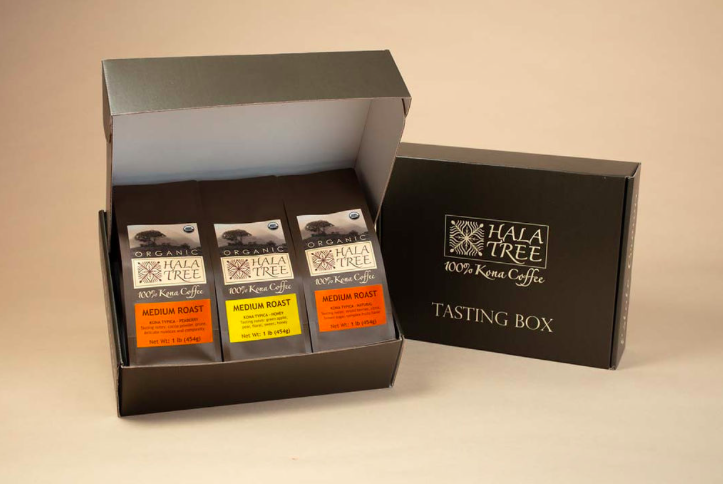 100% Kona Coffee * 3
This gift box comes with three 8 oz bags of coffee. All of which come from the Typica varietal and all have been processed using different methods. These different coffees will show you the wide rage of flavors that can come from one tree. It also comes with a description of each coffee, tasting profile and best brewing method.
Holiday Blend: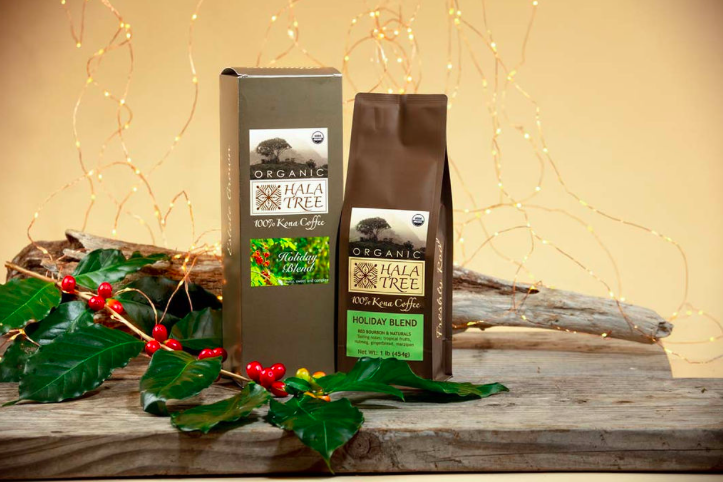 Our holiday blend can make a great gift for any last minuet holiday party, white elephant, family friend and more. This year our holiday blend comes in a beautiful box. A Mix of our new Washed Red Bourbons and Typica Natural. We spent time in our roasting room to develop this coffee. Our cuppers were surprised of the great result.
100% Kona Coffee Club: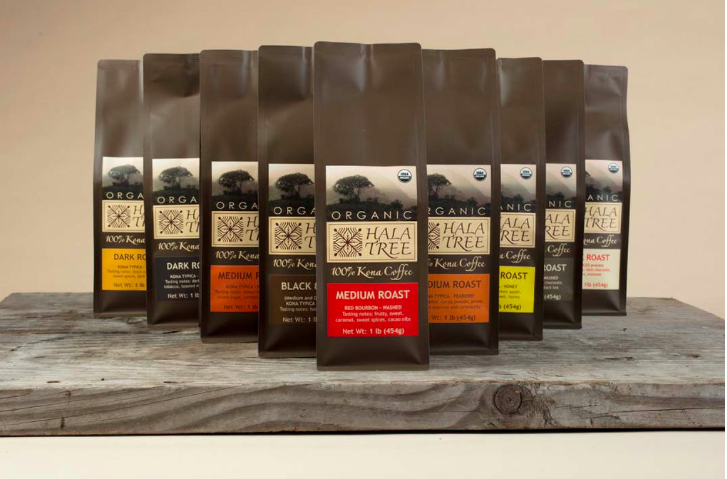 The gift that keeps giving even ones the season is over. Our Coffee club guaranties freshly roasted coffee at your doorstep every month.